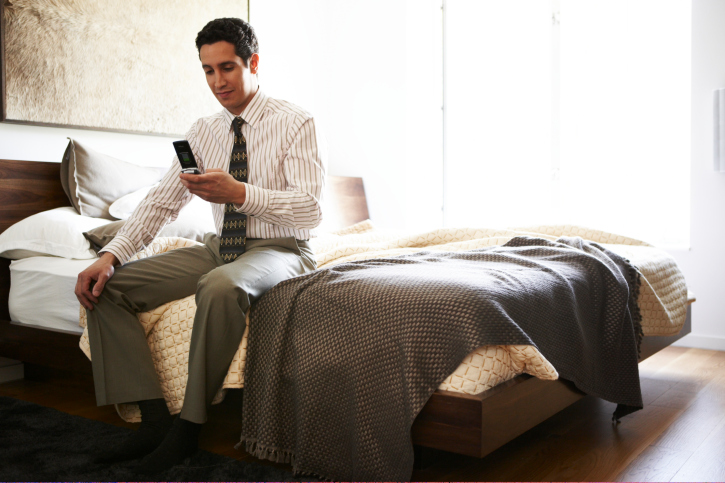 Why extended stay Killeen apartments are better than motels
Extended stay Killeen apartments vary in quality, location, and price. There are a number of reasons for an extended stay in Killeen – military business, corporate travel, and relocation to and from Fort Hood are the most common. When many visitors make their plans for extended stay Killeen travel, the first lodging idea that comes to mind is to stay in a hotel. However, a motel might not be the best choice when seeking extended stay Killeen lodging.
First of all, most motels don't offer complete kitchens. Some provide a microwave or even a small refrigerator, but you still are left with the expense and inconvenience of buying paper plates, cups, and disposable eating utensils. Or, like most travelers, you can opt to simply eat out or grab fast food. This can quickly add unplanned expenses to your travel budget and pounds to your waistline.
Another thing to consider when deciding whether or not to choose a motel when making your extended stay Killeen travel plans  is laundry. Laundry isn't an issue for a weekend getaway or other short business trips, but extended time on the road requires one to wash clothes. Not only is laundry time-consuming, it's expensive if done away from home. Laundry mats quickly gobble up quarters.
While you're on the road, your body can tire out easily. It's hard to relax when you're living and often working out of the cramped space of a motel room. When you're tired, you are less productive, more irritable, and can be susceptible to contracting illnesses.
In addition to all the above reasons that make motels as less-than-satisfactory choice for extended stay Killeen travel, there's also the cost of lodging to consider. Most motels aren't priced competitively for long stays. Add that to the cost of eating out and laundry mat fees and your travel expenses can skyrocket out of control in a hurry.
Why Brown's Temporary Apartments are a great option for extended stay Killeen travel
Brown's Temporary Apartments solves all the above mentioned issues that come with extended-stay motel travel. At Brown's, you're welcomed into a relaxed atmosphere with a completely furnished kitchen. Everything is provided to make your stay comfortable, stress-free, and homey.
Not only will you be able to prepare healthy meals during your extended stay Killeen visit, you can enjoy an evening watching cable TV. A high-speed Internet connection is also included. These comfortable apartments also provide a washer and dryer, so you can relax while doing laundry instead of wasting your time and money at a laundry mat.
Brown's Temporary Apartments are an affordable alternative to motels for extended stay Killeen travel. They are featured on Fort Hood's page of the Department of Defense Housing Network's website as one of the extended stay Killeen housing options.