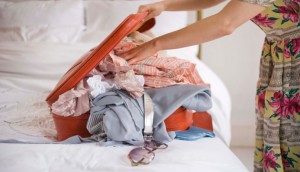 Traveling is enjoyable, but it can be stressful. Crowds, rushing around to catch flights and taxis, and finding the perfect place to stay all contribute to travel stress. Plus, once you arrive at your destination, you're usually stuck living out of your suitcase for the duration of your stay.
One way to avoid travel stress is to choose a relaxing atmosphere for your lodging. At Brown's Temporary Apartments, everything is taken care of for you – complete linen service, washer & dryer in each unit, high-speed Internet, cable TV, and fully furnished kitchens – right down to the knife and fork – and all of this is available at a lower price than most motel rooms.
Central Texas boasts a number of unique tourist experiences. Within minutes of Killeen you can enjoy pristine lakes, the quaint shopping village of Salado, the rolling landscape of the Texas Hill Country, and more!
Why stress out about your next trip to the greater Killeen/Fort Hood area? Call today to book your reservation with Brown's Temporary Apartments and leave your travel stress at the door.