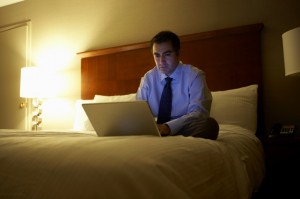 Are you tired of working from the discomfort of a motel room? Poor lighting, using the bed as a desk, and fast food hangovers can contribute to the stress of business travel. And travel stress can contribute to poor health and lower your productivity.
A great solution is to ditch the motel mentality and stay in the comfort of Brown's Temporary Apartments. Stretch out and relax. Enjoy home cooked meals. No more late night laundry mat runs. Everything is provided – from linens to washers & dryers to knives and forks. All the comforts of home away from home.
Whether you're traveling for business, looking to relocate, or visiting the greater Killeen/Fort Hood metro area with the military, staying at Brown's Temporary Apartments will make your stay more enjoyable. Give us a call today.