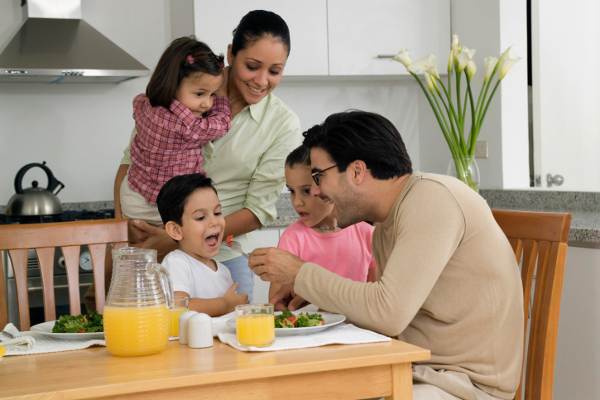 Killeen rentals are typically easy to find due to the transitional culture of the greater Killeen/Fort Hood metropolitan area. However, finding Killeen rentals that are of high quality, clean, and fully furnished can pose a challenge.
Why choose Killeen rentals from Brown's Temporary Apartments?
Few Killeen rentals offer the varied amenities and competitive pricing that Brown's Temporary Apartments offers. Families in transition, due to military orders or extended vacations, can find a comfortable "home away from home" by staying at one of our fully furnished, family-friendly extended stay apartments.
Brown's offers 1-, 2-, and 3-bedroom units, each complete with linen service, complete kitchens, washers and dryers, cable TV, and high-speed Internet. View our gallery of Killeen rentals to see the quality and convenience that await you during your next trip to the Fort Hood area.
Staying in one of the Killeen rentals at Brown's Temporary Apartments puts you in the center of Texas!
While you're visiting the Killeen/Fort Hood region, enjoy the area's lakes, shopping, quaint communities, rolling hills, and convenient location to major cities, such as Austin, San Antonio, and Dallas.
Motels are nice places to stay, but they don't offer the same home-away-from-home feel that our extended stay apartments provide. For families in transition, it's easier on the little ones to maintain a routine in a home-like atmosphere. Military family moves are tough, but staying in one of Brown's quality Killeen rentals can make your time of transition more smooth.
Extended-stay Killeen rentals, such as those provided by Brown's Temporary Apartments, are a healthy, cost-effective alternative to motel lodging.
Eating out for long stretches not only affects your budget, it can affect your health. And when you're in transition with children, nothing is more miserable than having one of them get out of sorts due to illness. Food allergies are hard to keep under control while you're in between homes. Having a stable environment by renting one of the Brown's Temporary Apartments allows you to prepare healthy family meals, saving you time and reduces the risk of food-related health issues.
The convenience of cable TV,  wireless broadband Internet, all utilities included, a washer and dryer in the unit, and a completely furnished kitchen make Brown's Temporary Apartments your best choice when searching for a temporary place to rent in Killeen. If you have any questions about these high quality temporary rental apartments in Killeen, contact us to learn more.
If you're wondering how Brown's Temporary Apartments compares to other Killeen rentals, check out what people are saying about us on Yelp.